Quezon City, Philippines – Sojitz G Auto Philippines Corporation (SGAP), the official distributor of the Geely vehicles in the Philippines, launched on Saturday, November 16, the first of its series of weekly Saturday seminars called the Customer Care Clinic or 3C. This seminar centers on giving extensive product knowledge and ownership talk to Geely's valued customers who have recently acquired their Geely Coolrays.
The seminar also aims to orient the car owners on Geely's after-sales services. At the same time, it highlights the importance of car maintenance.
"Geely, being a new brand in the market, is committed to provide vehicles that are of best quality, truly value driven, safe, and comfortable. The brand promises to provide a new level of excitement with its youthful and sporty design and bring the fun back in driving using the latest automotive technology," Sojitz G Auto Philippines Corp. President & CEO Mikihisa Takayama said.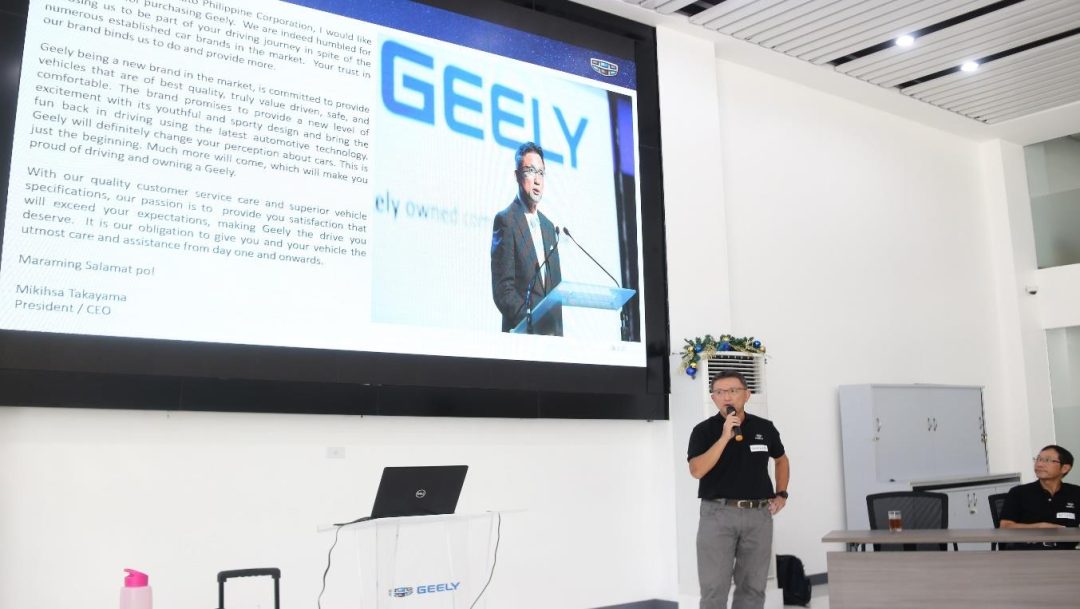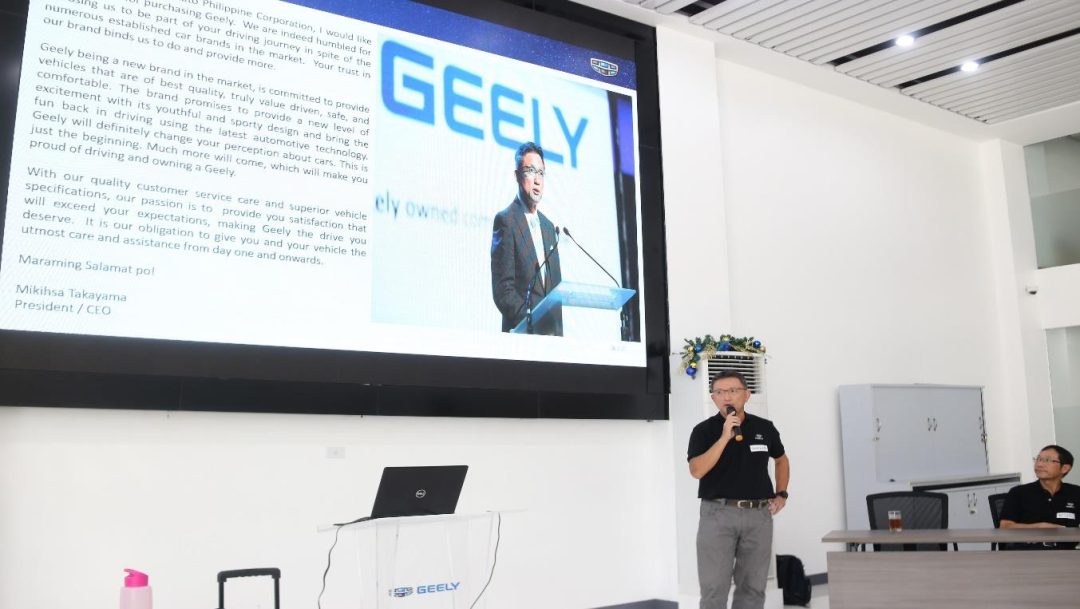 As Sojitz G Auto Philippines is in the process of finalizing its nationwide dealership network for the convenience of its customers, Geely North Edsa, being the sole Geely showroom for now, assures its customers that after-sales services could be rendered in various areas through its Geely offsite servicing programs.
These programs include the following:
Mobile Service Van
Customers living far from Geely North Edsa can avail of the offsite Preventive Maintenance Service (PMS) in several designated Shell and Unioil gas stations in Metro Manila and its nearby provinces namely, Cavite, Laguna, and Pampanga. Schedule of availability of Mobile Service Van will be communicated to the customers so that they will know the details of the exact date and location their vehicles can be serviced.
Mobile Service Bike
Through its mobile service bike, Geely provides emergency assistance for its customers for unexpected electrical or mechanical failure.
24/7 Roadside Assistance
Emergency Towing Assistance, Crane Services, and Minor Onsite Repairs are the round the clock assistance offered under this service network. A Roadside Assistance card is issued to every Geely owner. All services are free during the 1 year of the issuance of the card.
As a new comer in the automotive market in the Philippines, one of Geely's priorities is to gear towards excellence in its after-sales services and to assure security to its customers that they will be well taken care of.
"With our quality customer service care and superior vehicle specifications, our passion is to provide you satisfaction that will exceed your expectations, making Geely the drive you deserve. It is our obligation to give you and your vehicle the utmost care and assistance from day one and onward," Takayama added.