When Geely launched the Geely Binyue in 2018, it introduced a highly efficient and compact engine that comes with three cylinders instead of the "conventional" four cylinders. Many were perplexed by Geely's decision to reduce the number of cylinders, assuming that the lower displacement engine will deliver less power.
Three years later, after renaming the Binyue to the Geely Coolray in some markets and re-developing it as the Proton X50 in Malaysia, many people are coming around to the group's ingenuity. Not only does a three-cylinder engine offer comparable power to its four-cylinder counterpart, but it also reduces fuel consumption and emissions, complementing Geely's efforts for a more sustainable future.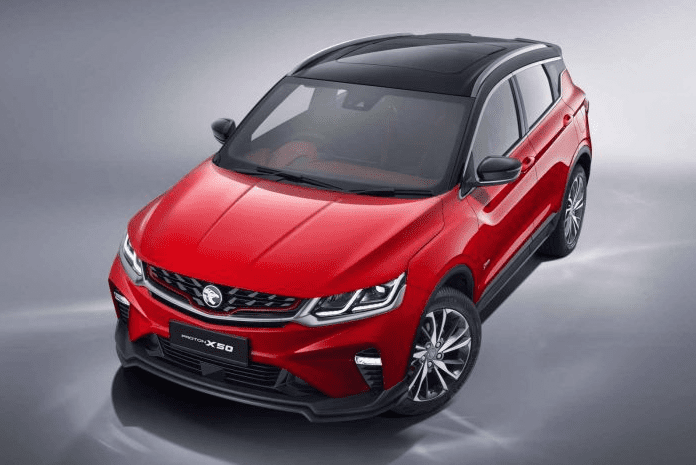 Furthermore, the power generated by a lower displacement engine is amplified when combined with an electrified powertrain system, negating any inherent weaknesses and boosting strengths.  Through electrification, the engine reaches its full potential by offering the best balance in terms of power, fuel economy, sustainability and NVH (Noise, Vibration and Harshness) performance.
The engine itself was jointly developed by Volvo and Geely at CEVT, Geely Group's innovation and development centre for future technologies. With its modular design, the three-cylinder engine can be further tailored down to specific model and market requirements with minimal changes in parts. It also has the potential to meet even the most stringent Euro 7 emissions target.
Facts about our 1.5TD:
more than 600,000 engines sold
7-DCT transmission
NVH levels on par or better than many 4-cylinder engines
Designed and tested to Volvo Cars requirements
As interest continues to grow on Geely's new and revolutionary engine, we sat down with Dr. Hakan Sandquist, Director of Powertrain Strategy at CEVT, as he answers some of your questions. Dr. Sandquist, who holds a Ph.D in Internal Combustions Engines and has spent over 20 years researching and developing powertrain technologies for Volvo and Geely, was instrumental in the development of Geely's engineering marvel.
Watch the full video below.